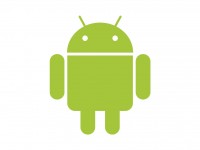 Android has emerged as the ground-breaking operating system. The graph of its popularity has rose to an unimaginable extent, all thanks to the variety of applications it has in store for the end-users. When it comes to the Android application development, then look no further since we are the best in making the most sought-after android applications.
Prolix solutions for Android application development hugely successful being well conversant with the Android Software Development Package and all the methods and technologies expected to develop excellent and high quality Android apps. With a complete control on this modern platform that's mostly driven by the Android 2.0 upgrades, we are now working with the newest technology version type of the Android loved family, i.e. Android 2.1 SDK, Android 2.2, 2.3, Android 4.0 and Android 4.1 well-prepared to take on its approaching upgrade.
The advantages that Android provides over other mobile development solutions make it a definitely smart choice.
It's easy to start onto Android apps development – simply register, upload, and publish. It helps the web publishers with application distribution directly to the end user and the users with quick download.
The technologies are open, transparent, and with no difficulty.
It has superb application-enabling features and support.
Staying a multiple-device development platform, it has developed a big marketplace for itself.